Modern Mountain House
Fixer Upper Style
Spring is almost here and it's time to start thinking of freshining up your curb appeal. What does your homes curb appeal say? Does it match your interior style?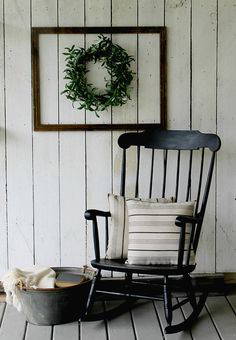 ---
Do you like the show fixer upper? Of course you do! Who doesn't? We tend to pay a lot of attention to the interior decor. Why wouldn't we? It's amazing! I am showcasing one of my favorite episodes in this blog!
One of the things that I love about the show is how they show the small or large renovations they do on the exterior of the homes the recreate. I secretly wish they would spend more time outside.
As much as I love to spend time decorating my home, I love being outside even more. I live in California and our outdoor spaces are part of our actual living space. We spend a lot of time outdoors entertaining and visiting. So it is important to make sure we have a attractive outdoor area for this.
When you walk up to a home your curb appeal should give your guest an idea of what the interior space looks like. And I think that Joanna and Chip gaines capture this with every single episode. Don't you?
Take a look at one of my favorite episodes so far!
Everything about this front elevation says "COME IN and STAY A WHILE!"
I love that it creates curiosity. Since I was a little girl I have always been infatuated with the exterior of homes. I always wonder what the home looks like on the inside. Especially if its got a great exterior with a front porch. This home instantly has me wondering whats behind that bay window?
This house has been completley transformed. Down to the way the trees umbrella the yard (Spring is responsible for that!) to the black rockers on the front porch. It invites you to come and sit and have a glass of iced tea!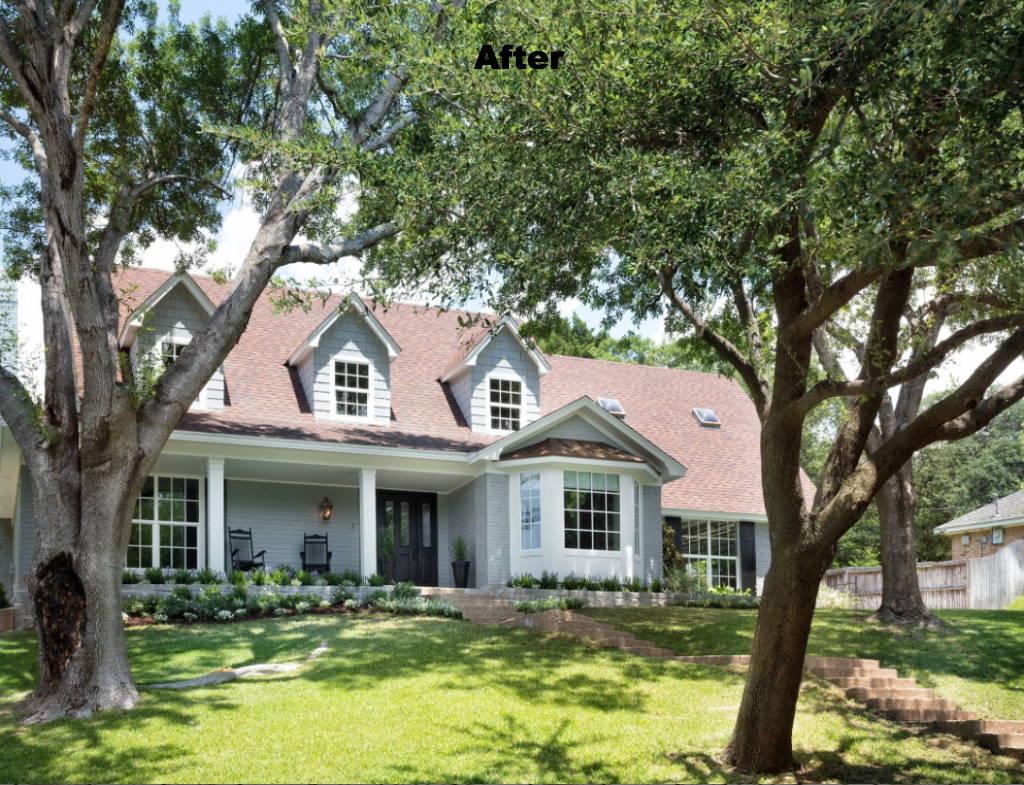 ---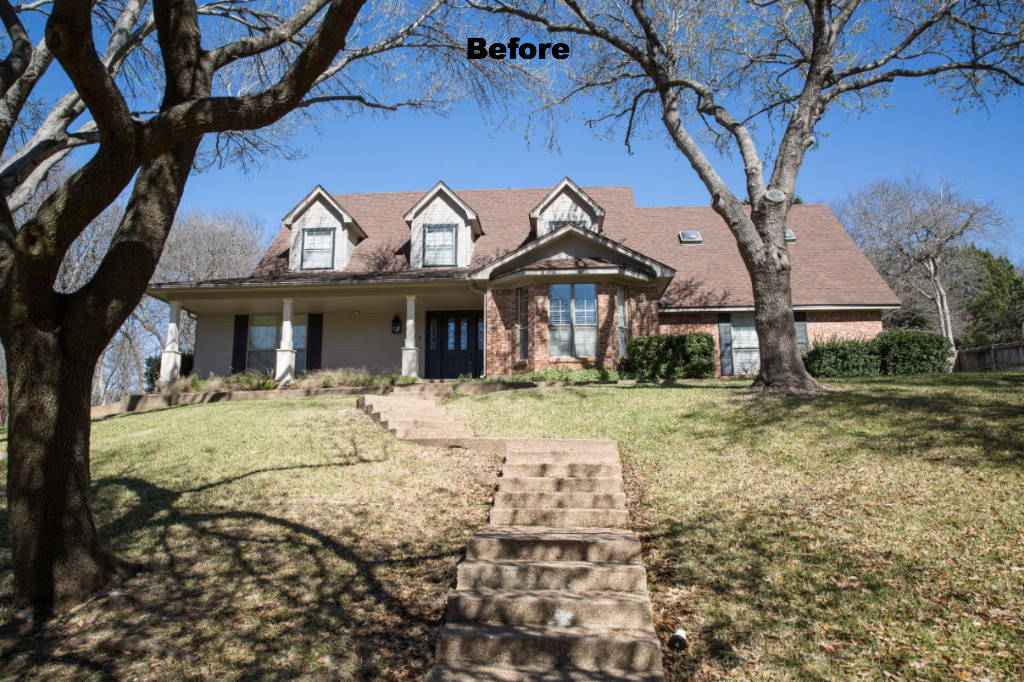 Not everyone has it in the budget to replace windows or even paint the house. But, everyone has a budget to spruce up the yard. They spruced up this yard by simply adding fresh paint to the front door, tall planters on either side of the door and rockers. They also spruced up the landscaping in front of the porch. What a HUGE difference just that can make!
You can see by the following photos that the interior perfectly matches the exterior.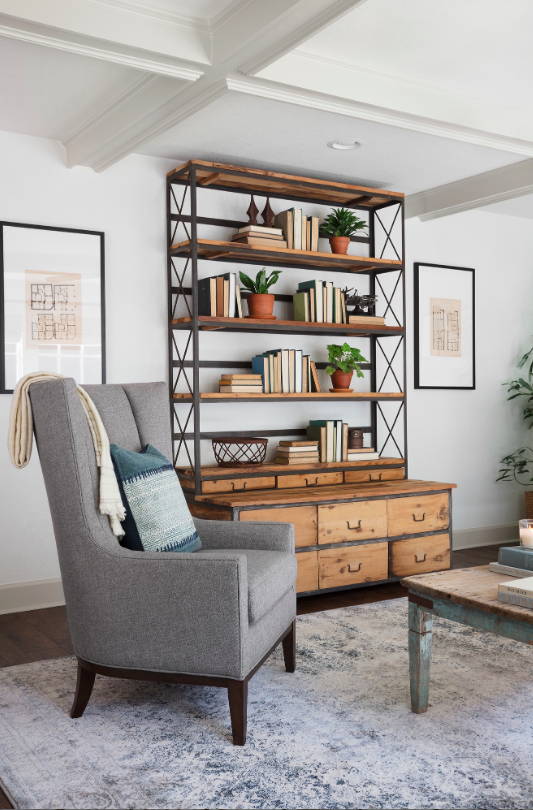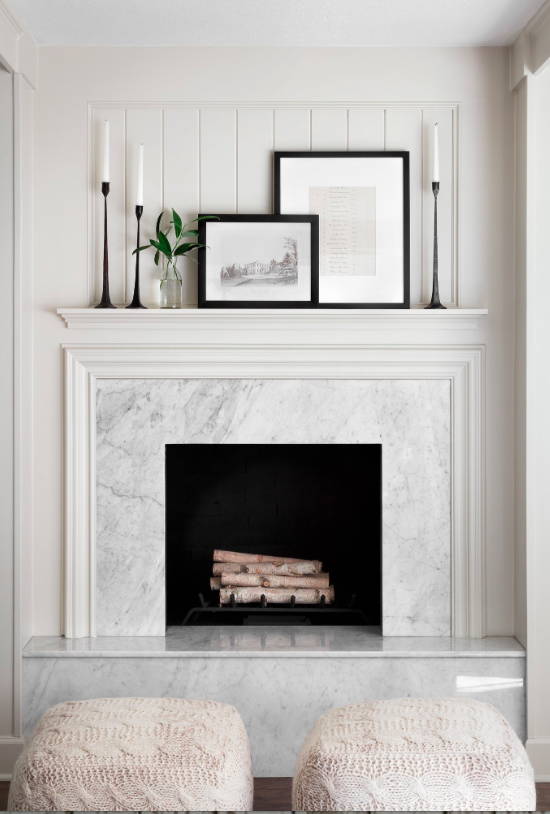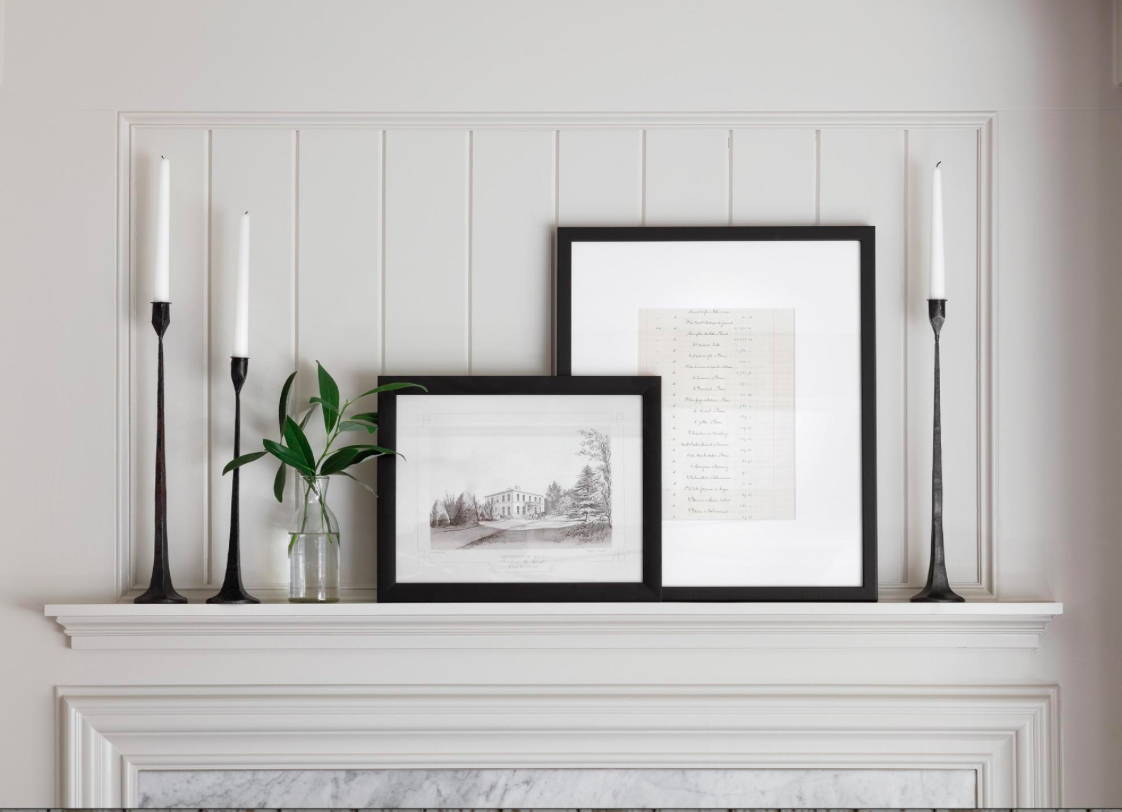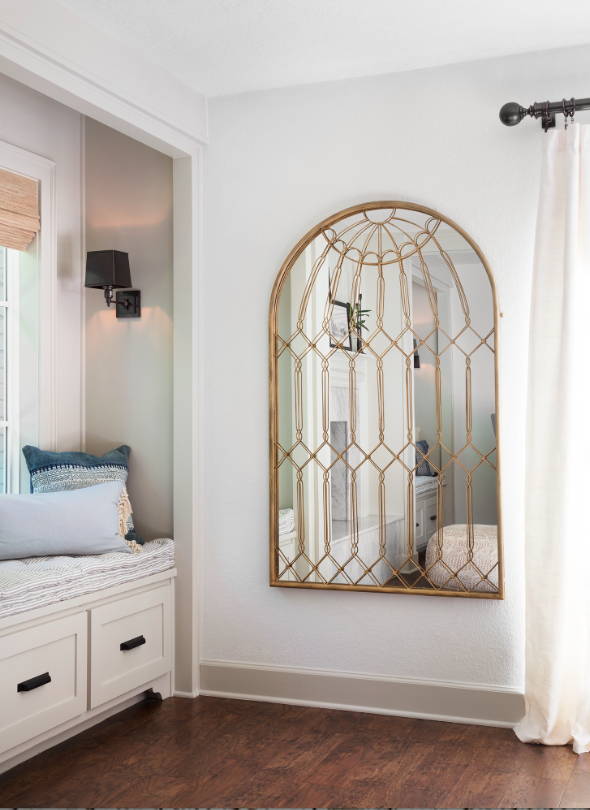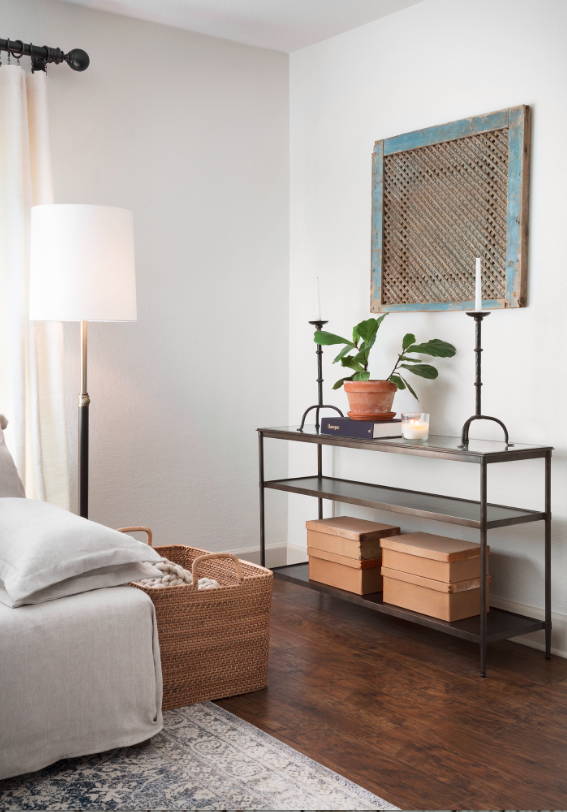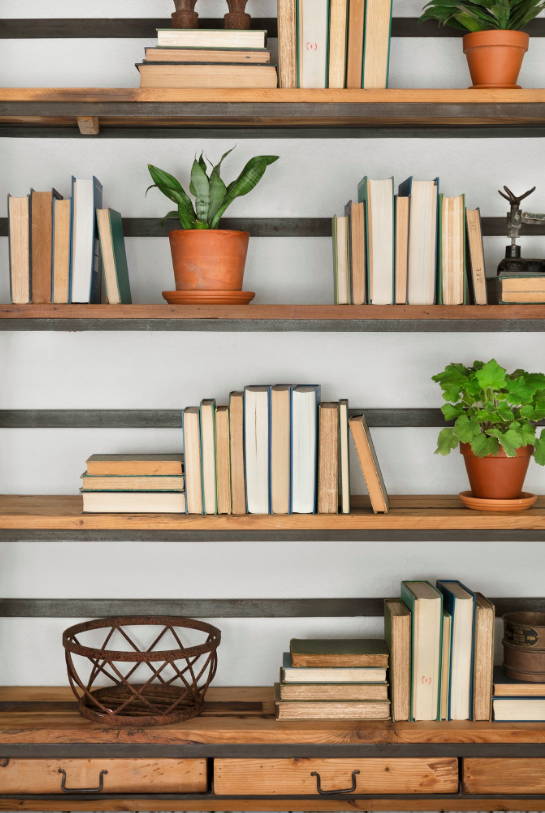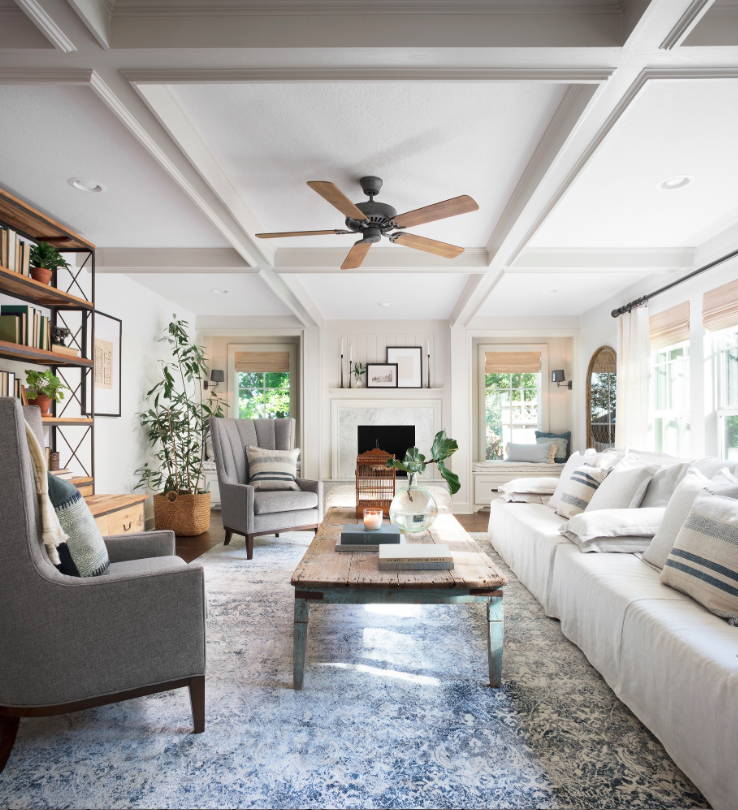 See more photos from this episode here!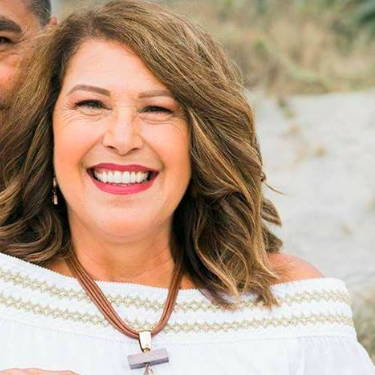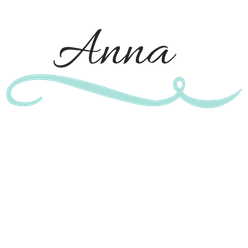 Thanks for following along with me! I am in the midst of revamping my 2006 Southern California home into a Modern Farmhouse!
I will share as I go and continue to share all of the inspiration I come across to help you with your home too!